Make Appointment Reminders Work for You
Here are some tips on how to brand your appointment confirmation alerts and other communications to boost your brand recognition among clients.
One of the most important aspects of running a successful medspa is building and maintaining a strong brand. One way to do this is by incorporating branding and customer incentives into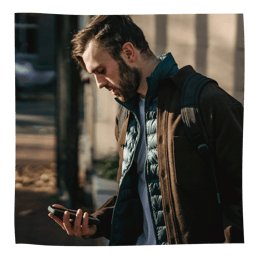 your medical spa's appointment confirmation and reminder messages. With a stronger brand, clients will have a better understanding of your medspa and its aesthetic, which will lead to more loyalty to your brand.
Appointment confirmation messages can be the first point of contact between your aesthetic practice and the customer. It's an opportunity to make a good impression and set the tone for their visit. With AestheticNow, your appointment confirmation reminders can be sent via SMS or email, whichever works best for your client. By including a personalized message, specifics of the appointment and a link to your medspa's website or social media pages, your medspa can establish its brand and make it easy for customers to learn more about the medical spa before their appointment. This builds confidence in your brand and encourages attendance from clients.
Build anticipation
Reminder messages can also be used to create a sense of excitement for the upcoming appointment. By including a special offer or promotion, such as a discount on a service or product, medspas can incentivize customers to book additional services or return for future appointments.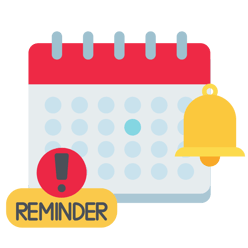 Customize messages
Another way to add branding and customer incentives to appointment confirmation and reminder messages is by using personalized and friendly language. By using the customer's name and addressing them in a personalized way, medical spas can create a sense of familiarity and build a stronger relationship with the customer.
Learn from customers
In addition to adding branding and customer incentives, medspas can also use appointment confirmation and reminder messages to gather feedback from customers. Medical spas can include a link to an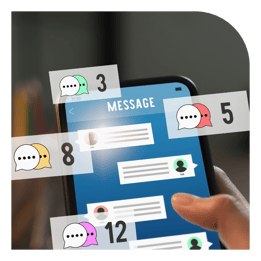 online survey in the message, which can help them to better understand their customers' needs and improve their services.
Boost online reputation
Your medspa can benefit from these confirmation messages. You can even select to send a notification post-appointment to request a review and gather feedback from your clients. With AestheticNow, you can boost your online reputation by gaining more reviews from your satisfied customers.
Promote engagement
Through the appointment confirmations, you can encourage customer interactions on social media. You can link your social media within the message or specifically incentivize customers to post with your account's handle or a hashtag promoting their results at your medspa.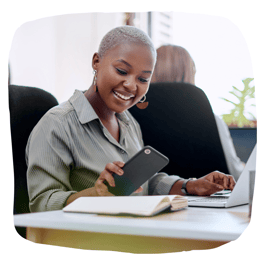 Incorporating branding and customer incentives into appointment confirmation and reminder messages is a great way for medspas to build and maintain a strong brand, and increase customer engagement. These communications can be a game-changer for medical spas looking to boost their brand recognition and customer retention. By using technology to your advantage, as a medspa owner, you can streamline your booking process and provide a convenient and personalized experience for your clients. With the ability to send customized reminders via email, text or app notifications, your aesthetic practice can stay top of mind with your customers and reduce the likelihood of missed appointments. Ultimately, implementing automated appointment reminders will not only save time and money but also help your medspa establish a positive reputation and increase customer loyalty.